Home test > search > Love flower (Erika)
Love flower (Erika)
Erica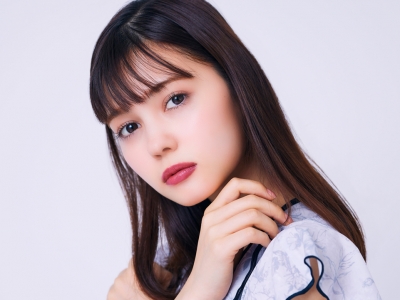 birthday
2000/8/13
Birth Place
Fukushima
Hobbies
To see the ingredients of cosmetics
Career
■ ViVi exclusive model audition 2018 Grand Prix winning !!
■ "World Wedding" Image Model (XNUM X Year X NUM X Month)
Many photos are posted on the official website!
https://www.worldwedding.jp/

Magazine "ViVi" exclusive model audition 2018 Grand Prix winner
Active as an exclusive model from the February 2019 issue
First solo cover in the June 2021 issue

From April 2021, she made her debut as an actress in the role of Yuri Kasumi in the ABEMATV original drama "Black Cinderella".

October 2021 H & M Divided "Our Autumn Teddy Stories" Ambassador

2022 "GirlsAward AUDITON 2022SPRING / SUMMER" support ambassador


[CM / Advertising]
2019/
McDonald's "McShake 4 Kinds of Berry"
"World Wedding" image model

2020/
Uni-Beauty Colorcon "MI TESORO"

2021/
Johnson & Johnson "One Day Acuvue ® Define ® Moist ®" Fresh Series
ViVi x Shimamura collaboration brand "2 PINK" main image model
H&M

2022/
New balance

[TV]
2020/
NTV "One minute deep story that changes your life"

2021/
NTV "Hirunandesu! 』\
TBS "Todaioh"
TBS "Sunday Japon"
NTV "Zoom in!" ︎Saturday "July Monthly Weather Caster
Yomiuri TV "Koji Imada's Netabare MTG"

2022/
MBS TV / TBS series "Sunday's First Ear Study"
NHK "Job Hunting Student Support Campaign" (Narration)
MBS TV "Maki Mizuno's Magical Restaurant"
TV Asahi "It's a sketch"

[MV]
2019/
Akane Shizuku Rin "Stone Tape"

2022/
Arayo "Difference"

[STAGE]
2019/
TOKYO GIRLS COLLECTION 2019 SPRING / SUMMER
KANSAI COLLECTION 2019 SPRING / SUMMER
Mezamashi Summer Live x TOKYO GIRLS COLLECTION

2020/
TOKYO GIRLS COLLECTION 2020 SPRING / SUMMER, AUTUMN / WINTER
Tokyo Virtual Runway Live by GirlsAward 2020

2021/
TOKYO GIRLS COLLECTION 2021 SPRING / SUMMER
KANSAI COLLECTION 2021 SPRING / SUMMER
NEXT VISION JAPAN 2021 XR LIVE "TGC Special XR COLLECTION produced by TOKYO GIRLS COLLECTION"
BANDAI NAMCO Entertainment Local Asobi Making Corps! "Shinshuto Tadami Fashion Collection"
TOKYO GIRLS COLLECTION 2021 AUTUMN / WINTER
"She will surely use magic 2021" Fuyutsuki lantern

2022/
KANSAI COLLECTION 2022 SPRING / SUMMER
TOKYO GIRLS COLLECTION 2022 SPRING / SUMMER

[RADIO]
2019/
J-WAVE "LIPS TO BE BEAUTIFUL"

2021/
J-WAVE "BE YOURSELF"

[MAGAZINE]
2019/
"Fukushima Minpo" (Fukushima Minposha) * Serialized once a month from 2019 to 2021
"Weekly ASCII" No.1255 / No.1256 cover / middle page (Kakugawa ASCII Research Institute)

2021/
"WEGO Magazine" March / April issue
Takashimaya Gate Tower Mall Store Magazine "Quns! March issue
"Disney FAN" March / April issue Official goods wearing model (Kodansha)
"LARME" May issue (Tokuma Shoten)
"PICT-UP" No. 130
"Anan" 4/28 (Magazine House)
"TV LIFE" No. 9 May 5th (One Publishing)
"Weekly Playboy" No.25 6/21 (Shueisha)

[WEB]
2020/
Mynavi Advancement Editorial Department "Mikata News of Career"
OLIVE des OLIVE
SPIRAL GIRL
CODE SHARE
merry jenny

2021/
ViVi Fes LIVE 2021
Kanebo KATE "DEEP TOKYO" Vol.1 ~ 3 (Posted at any time in various parts of Asia)
gelato pique
WEB The Television
My Navi News
ViVi official YouTube channel "ViVi channel"
ABEMA April drama "Black Cinderella" as Yuri Kasumi
The role of the heroine of the WEB serial drama "Kyunto Home Appliances"


[OTHER]
"Yahoo! Disaster Prevention Bulletin App" (Fukushima TV)
Many fashion brand catalogs and visual models

Social Media
twitter (@hi_erica)
https://twitter.com/hi_erica_?s=11

Instagram (@ hi _ erica _)
https://www.instagram.com/hi_erica_/

TiktoK (hi_erica_)
https://www.tiktok.com/@hi_erica_?

Appear in the ViVi × Visee special movie!


Type
モデル
Birth Place
Tohoku Fukushima Prefecture
birthday
8 month 13 day
Height / size
163cm
Hobbies & Skills

[musics]

Piano (12 years)

Schedule
Venue
Region
Curtain time
Contact
2022/08/04

"EXIA Presents KANSAI COLLECTION 2022 A / W"



ViVi exclusive model Aika
Held on Thursday, August 2022, 8
We will participate in EXIA Presents KANSAI COLLECTION 2022 A / W! !!

Ticket sales will start from 5:14 on Saturday, May 10th.
All seats are reserved seats, so purchase as soon as possible ♪

Please check the Kansai Collection homepage for details!
https://www.kansai-collection.net/

Osaka
Doors open at 12: 30
Curtain 14: 00